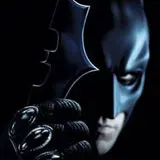 The assumed direction of Christopher Nolan's career would see him diving into Batman 3 after wrapping up work on Inception for Warner Bros. Neither the studio nor Nolan has publicly commented on a sequel to The Dark Knight thus far, leaving us with industry insiders claiming "it is coming, guaranteed."
The first signs that Batman 3 was ramping up came with Batman Begins co-writer David Goyer abruptly left ABCs FlashForward with 5 episodes left before the season (and possibly series) finale. His reason for leaving was to stop spreading himself thin and focus on theatrical projects aka Batman 3.
Now Deadline Hollywood is reporting that Goyer, Christopher Nolan and his brother, Jonah, have latched onto a Batman idea hatched by Christopher and are currently hunkered down somewhere working on the script. If true, and there is no reason to doubt it is not, then Batman 3 could be formally announced and titled by Comic-Con in July.
Still unknown at this time is Christopher Nolan's participation in Batman 3 beyond the script. He is expected to direct, but there remains a possibility he might turn the reigns over to someone else and take on a producing and mentoring role instead. Especially since Warner Bros. has tapped Nolan to oversee a reboot of Superman (more on that in a bit).
One one hand, we still have no timetable for when Batman 3 will swoop in theaters. It could be as early as next year or as late as 2013. At least the ball appears to be rolling and we can all know rack our brains trying to guess what this "idea" the script is being forged from is.