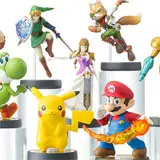 Nintendo's new NFC figures line-up has been officially labeled as "Amiibo" and includes at least 14 figures that will be compatible with numerous games currently in development, as well as one that recently came out.
Amiibo works much in the same way as Skylanders and Disney Infinity toys in that placing the physical toy figurine on a device, in the case of Amiibo the Wii U GamePad or accessory for 3DS, activates the character within the game. Unlike those games, the Amiibo is built as a platform that can interact with multiple different games.
Nintendo has already confirmed five games that will work with Amiibo. They are Super Smash Bros. for Wii U, Mario Kart 8, Captain Toad: Treasure Tracker, Mario Party 10, and Yoshi's Woolly World. Each game will use Amiibo figures in different ways, and Nintendo isn't willing to talk about those ways just yet.
As with the Skylanders figures and new Disney Infinity 2.0 figures, Amiibo figures also store information on them passed from the game. As an Amiibo is played in different games, the character becomes more powerful. How powerful we don't know yet and might not know until closer to release.
In the case of Super Smash Bros. for Wii U, and Amiibo fighter in the game will be tougher to take down than a regular fighter if he for she is leveled up. Likewise, pitting two Amiibo fighters against one another will result in both powering up faster.
Nintendo has updated their official website with a great shot including the first 14 Amiibo figures expected to arrive in stores alongside Super Smash Bros. for Wii U this holiday season. From left to right the Amiibo character list consists of:
Marth (Fire Emblem)
Donkey Kong
Yoshi
Link
Pikachu
Zelda
Star Fox
Mario
Samus (Metroid)
Villager (Animal Crossing)
Princess Peach
Kirby
Kid Icarus
Wii Fit Trainer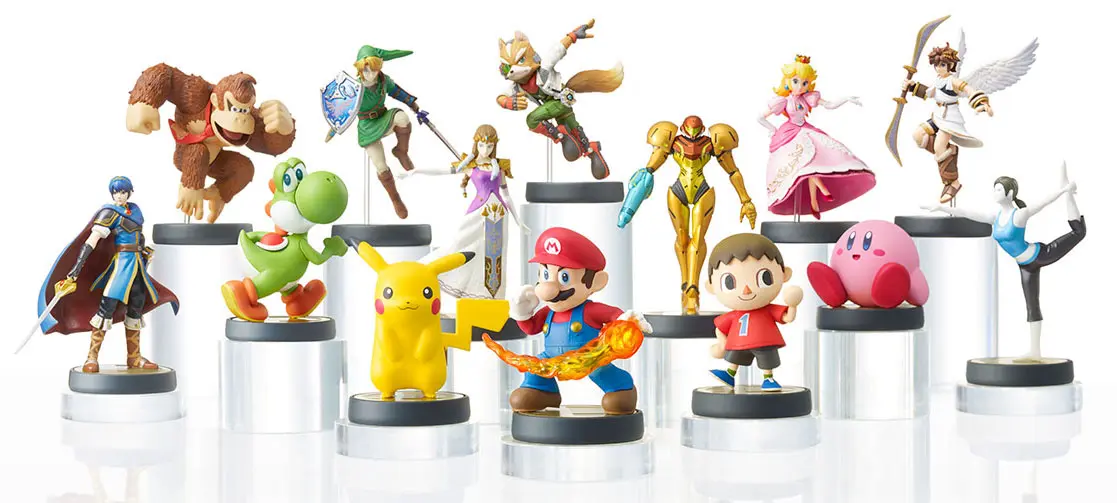 Amiibo will debut alongside Super Smash Bros. for Wii U this holiday season, hopefully before 2015. It will not be compatible with 3DS until sometime in 2015.