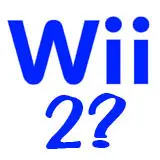 Last October a rumor popped up originating from a source inside the French arm of Nintendo that an updated Wii console was in the works that would include a Blu-ray Disc drive and high definition video. It was to be released this holiday season and not be announced until 1 month prior to its release date.
Now 10 months removed from that Wii 2 rumor, a new "inside source" is claiming that the Wii 2 HD console is indeed a reality and Japan is manufacturing the console. This source claims goes on to claim that a more realistic release date is in 2011 despite there still being plenty of time for the "1 month prior to launch" announcement to transpire and still take advantage of the holiday shopping season.
The re-energized rumor comes the same day Nintendo has announced selling through 30 million Wii units since the console's launch. If Nintendo offers a "cash towards a new Wii 2 when you trade in your Wii" program as rumored, that's a lot of potential upgrade customers.
If Nintendo fails to offer an updated Wii this year then the holiday season could potentially belong to Microsoft and Sony. Both Xbox 360 and PS3 are already enjoying cheaper, slimmer and quieter consoles, and both will soon offer motion control systems that trump anything Wii has to offer. I know if I were looking for a new console that Wii would currently be at the bottom of my list.
Source: GGS