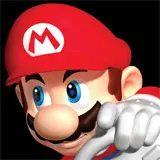 Today Nintendo confirmed longstanding rumors by announcing its Wii console will be reduced in price to $149.99 beginning May 15.
With the price cut, Nintendo will be replacing the pack-in titles Wii Sports and Wii Sports Resort with Mario Kart Wii and a matching Wii Wheel to steer with. Instead of two games, Wii purchasers will getting one game and ad additional accessory.
Also on May 15, Nintendo will be launching the "Nintendo Selects" collection as their version of a greatest hits line. All titles in this collection will be priced at $19.99 and will include The Legend of Zelda: Twilight Princess, Animal Crossing: City Folk, Mario Super Sluggers and Wii Sports.
Nintendo's strategy moving forward is to slowly clear out Wii inventory with the new low price point in anticipation of Project Cafe, their confirmed high definition console that will be fully unveiled in playable form at E3 in one month. Project Cafe will be released sometime in 2012.