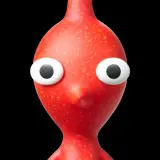 I love Nintendo, I really do. At E3, my greatest fears were realized when the potential to innovate and point the spotlight back on Wii U was squandered in order to appease to a core audience by dousing them with familiarity. It didn't have to be this way.
Nintendo and its Wii U console entered this E3 as the underdog to Sony and Microsoft's more powerful new PS4 and Xbox One machines, respectively. Rather than go toe-to-toe against the goliaths, the seasoned and prestigious maker of some of gaming's most beloved franchises opted instead to focus squarely on software, a move I believed in and stood firmly behind.
Some of the new games we already knew about as they have been perpetually delayed since first being revealed, including sequels Pikmin 3 and Bayonetta 2. These are both highly requested titles and return trips to beloved franchises, but they also set a precedent for Nintendo's suite of new game announcements.
Spearheading Wii U into the next 12 months or possibly more are Mario Kart 8, Super Mario 3D World, Donkey Kong Country: Tropical Freeze, Super Smash Bros. and The Legend of Zelda: The Wind Waker HD. There are a small handful of third party titles as well such as Sonic Lost World, but these are the big ones that Nintendo is banking on.
Mario Kart 8 looks beautiful on Wii U and introduces a new gameplay mechanic with magnetized wheels to race on inverted surfaces. At its core Mario Kart 8 is not that much different than Mario Kart 7 and will likely share many of the same features.
Donkey Kong Country: Tropical Freeze was announced for Wii U not long after the first game was ported to 3DS. It's another side-scrolling Donkey Kong adventure, not too unlike its predecessor.
Super Smash Bros. is just that, with a couple new characters tossed in for good measure. Of all the games announced this one has the most potential to be a system seller, and even it is a retread with a few new characters tossed in to add a little freshness.
The Legend of Zelda: The Wind Waker HD is getting a gorgeous HD makeover on Wii U, but it's a game many Nintendo core fans have already played to death. There's nothing really new to see other than more speed for the boat sail and Miiverse integration.
Finally there's Super Mario 3D World, which to me is the epitome of everything Nintendo is doing wrong right now to woo new customers. This game comes from the same studio behind Super Mario Galaxy and Super Mario Galaxy 2, two of the most inventive and innovative games seen on Wii. Super Mario 3D World looks a heck of a lot like Super Mario 3D Land for 3DS with the only difference being clear pipes, a cat suit, and four-player multiplayer.
Multiplayer in Super Mario 3D World is the feature that Nintendo is pushing the most about the game. This is a feature that Sony and Nintendo gamers have been enjoying for an entire console generation already. This game concept "feels" lazy right now; an easy way to take the dual-screen mechanics of Super Mario 3D Land for 3DS and push them onto Wii U.
At some point the big "N" needs to stop playing the cutthroat gaming industry war so damn safe and take their kart, as it were, for a spin on a different track. There has been ample opportunity to explore an open-world and/or "toys to life" Pokemon and/or Mario game, a Metroid shooter with multiplayer components that yield 8 on 8 battles, or even plunging the Mario crew into genres they have yet to explore i.e. Luigi ending up in a haunted house.
Reliance on the past will only take you so far, and that may become more evident than ever in the months ahead.
I still love Nintendo games as their quality and fun potential are second to none. With each passing game announcement that retreads something I've played before nearly identically, I find myself less inclined to rush out to the store in order to experience an expensive bout of deja vu. The next Zelda for Wii U had best impress.