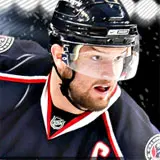 2K Sports has announced a free playable demo for NHL 2K9 on PS3 is now available for download via the Playstation Network.
In a twist on typical demo release patterns, the Xbox 360 demo will not be available until next week, giving PS3 owners a rare chance to rejoice in getting something first.
The demo offers players an opportunity to try out the new "simplified" control scheme by playing a three-minute period during last season's Stanley Cup Final as either the Pittsburgh Penguins or Detroit Red Wings at Joe Louis Arena in Detroit.
Other new additions and improvements to the franchise include s Zamboni mini-game, playoff beards, a revamped fighting engine, newly recorded in-game commentary, improved franchise mode and upgraded online features.
NHL 2K9 is set to ship for Xbox 360, Playstation 3, Nintendo Wii and Playstation 2 on September 9.