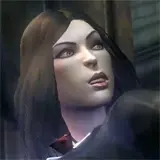 The next Next Injustice: Gods Among Us DLC character has been confirmed to be Zatanna, and she will be available to purchase beginning next week.
If you're not caught up on your DC Comics characters, Zatanna is a magician who casts spells not by simply waving a wand, but by speaking the spells backward. Magic will be Zatanna's most powerful ally in Next Injustice: Gods Among Us and you can see a variety of her moves in action via the gameplay trailer below.
The official release date for the Zatanna DLC pack is Tuesday, August 13, and she will cost 400 MS Points on Xbox 360 and $4.99 on PlayStation Network for PS3. She will not be available, at least not yet, for the Wii U version.