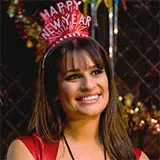 Take a group of Thanksgiving leftovers, two new releases that had little appeal and mix it up holiday shopping and parties and you have one of the lowest top ten totals all year. The Warner Brothers sequel New Year's Eve took the top spot with numbers substantially below its predecessor Valentine's Day, while Fox's Jonah Hill comedy The Sitter was DOA in second place. The top ten was down seven percent from last weekend and down a steep 20% from last year's numbers at this time.
Question: when is the best time to release an ensemble comedy centered around Valentine's Day? Answer: Obviously, the week of the holiday. When do you not open a similar type of film, one centered around New Year's Eve? Judging by the tepid opening of Warner's New Years Eve, that would be three weeks beforehand. The poorly reviewed schmaltz fest from Garry Marshall opened on 3,505 screens and proceeded to drop the ball to the tune of $13.7 million for a mild per screen average of $3,910 per theater. The opening numbers are far below the opening for Valentine's Day, which earned a huge $56 million in its debut.
Despite the all-star cast that included Aston Kutcher, Halle Berry and Robert "Paycheck" De Niro, moviegoers were not enticed to put aside Christmas activities to watch a movie about a holiday most could care less about. Critics showed their apathy by bestowing the film with an awful 6% approval rating on Rotten Tomatoes. Then again, they didn't care much for Valentine's Day either as evidenced by that film's 18% approval rating. I guess we can rule out Earth Day rounding out the trilogy. I hope.
In second place for the weekend was the raunchy Fox comedy The Sitter with a meek just over $10 million estimated debut on 2,705 screens for a $3,636 per screen average. The $20 million comedy starring Jonah Hill and directed by David Gordon Green was met by indifference from both critics (22% approval rating on RT) and audiences (a troubling 'C+' rating from movie goers via CinemaScore). Despite a push by the studio and the film's star (Hill hosted the Fox Network's "Animation Domination" on December 4th), ticket buyers could care less about a raunchy variation on 1987's Adventures in Babysitting.
After ruling the roost for three weekends, Summit's The Twilight Saga: Breaking Dawn Part 1 eased back to third place in its fourth round while losing another 52% of its audience. Still hanging around in 3,605 theaters, Bella, Jacob and Edward earned an estimated $7.9 million to bring its total to the $260 million mark. The film is looking to wind up its run near the $285-290 million mark, which would put it on track to equal or come close to the total generated by the second film in the series, New Moon.
After dropping a steep 62% in its post-holiday frame, Disney's The Muppets had a stronger hold in its third round as the movie eased 36% to an estimated $7 million on 3,328 screens to land in fourth place. Its domestic total currently stands at $66 million. Depending how it holds over the next few weeks, the film could make its way to the $100 million mark.
Showing some nice staying power in fifth place was Sony/Aardman's Arthur Christmas. The 3D holiday animated comedy scored an estimated $6.6 million in its third round, which is only off a mere 11% from last weekend. To date, the film has earned $33.4 million and could finish its domestic run with $50 million in sales, a total already surpassed in foreign markets.
The remainder of the North American top ten was as follows:
6. Hugo (Paramount Pictures) $6.1 million (off 19% from last weekend) $33.6 million
7. The Descendants (Fox Searchlight) $4.38 million (-8.5%) $23.6 million
8. Happy Feet Two (Warner Brothers) $3.7 million (-37%) $56.8 million
9. Jack and Jill (Sony Pictures) $3.2 million (-45%) $68.6 million
10. Immortals (Relativity) $2.4 million (-45%) $79.8 million
The Steven Spielberg-directed The Adventures of Tin Tin arrived in North America over the weekend in limited release but managed to score some great numbers. Arriving in Quebec on a mere 70 screens, the 3D animated feature earned a massive $1.3 million in its first three days. The film, which has earned more than $221 million in overseas markets since its debut in late October, will go into wide release in North America on December 21st.
Also making an impressive debut in limited release were two Oscar contenders. Focus Features' Tinker Tailor Soldier Spy opened on four screens and spied its way to a great $301,000 estimated gross for a sensational per-screen average of $75,000. The critically-acclaimed British thriller will slowly expand over the next few weeks.
Also bowing impressively was Paramount's Young Adult, the new Jason Reitman comedy starring Charlize Theron. On eight screens, the movie earned a terrific $320,000 for a great $40,000 per screen average. The movie expands into wide release next Friday.
In addition to Young Adult, next Friday will see the debut of three highly-anticipated holiday releases. Warner will open Sherlock Holmes: A Game of Shadows, Fox will unleash Alvin and the Chipmunks: Chipwrecked and Paramount will debut Mission: Impossible-Ghost Protocol on IMAX screens only prior to its wide-release on Wednesday the 21st. The IMAX presentations will also include the six-minute prologue for next summer's The Dark Knight Rises, which should only help elevate ticket sales.
– Shawn Fitzgerald