A pair of new X-Men: First Class images and a leaked TV spot are in the wild, each offering a slightly different look at the upcoming prequel than we've seen previously.
The first new image depicts James McAvoy as Professor Charles Xavier and Michael Fassbender as Erik Lehnsherr in the belly of a jet. Erik is using his 'Magneto' powers to pull a submarine up from beneath the ocean, and struggling mightily to do so.
The second image is of Jennifer Lawrence (The Hunger Games) as Mystique, in full makeup and donning the early X-Men member outfit.
The TV spot has snippets of new footage including the jet scene one of the images below is from. You'll need to jump over to YouTube to check it out.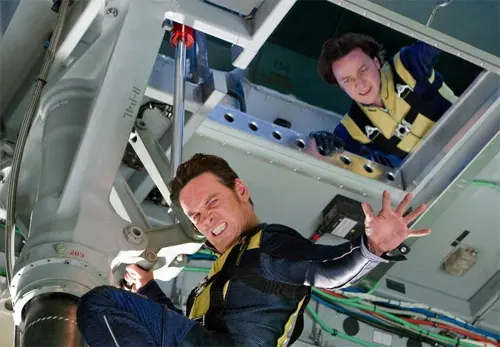 Source: Jennifer Lawrence Daily