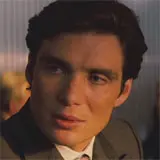 The third trailer for Christopher Nolan's Inception debuted over the weekend courtesy of a viral website that required beating a maze game to access. While the trailer was great, the size and resolution needed kicked up a notch.
Today Warner Bros. released the trailer in high definition so you can see Leonardo DiCaprio, Ellen Page, Cillian Murphy and Joseph Gordon-Levitt play mind games within a world that can fold onto itself. The trailer also unwraps portions of the plot so if you wish to remain virgin to Nolan's vision, best to hit the mute button before proceeding.
Inception releases in theaters on July 16.
> >
View the Inception trailer in a variety of high definition resolutions at Yahoo! Movies.