The trickle of new images from The Avengers continues today with the latest coming from an Empire Magazine print edition scan.
The Avengers still is possibly set somewhere on board the massive S.H.I.E.L.D. Helicarrier. Captain America (Chris Evans) is flanked by S.H.I.E.L.D. agents Hawkeye (Jeremy Renner) and Black Widow (Scarlett Johansson) as they look deadly serious while walking toward presumably an encounter with Loki.
You might be wondering where Thor (Chris Hemsworth), Hulk (Mark Ruffalo) and Iron Man (Robert Downey Jr.) are. Unlike these three grounded superheroes, the other three are capable of either flight or leaping great distances in a single bound and might use a different door.
The Avengers also stars Tom Hiddleston, Clark Gregg and Samuel L. Jackson, and will arrive in theaters on May 4.
Here's the previous The Avengers image featuring one of those airborne superheroes.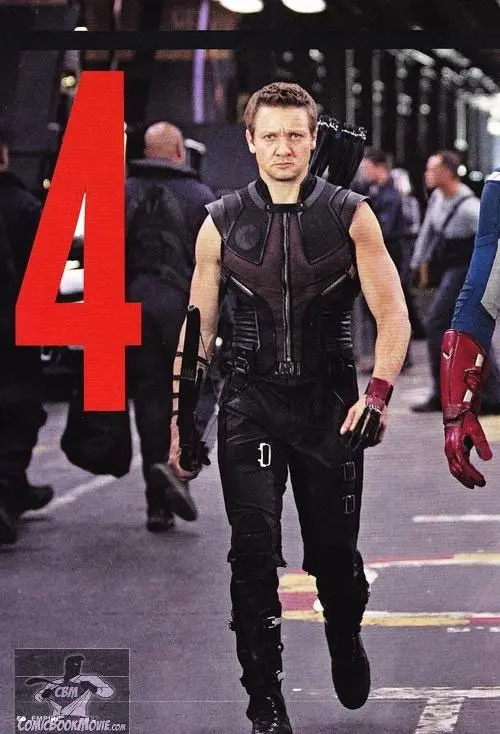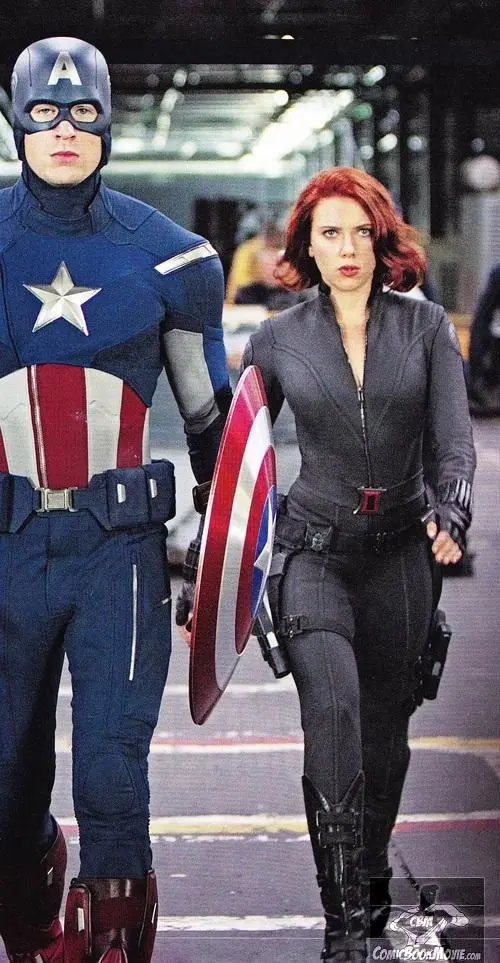 Source: CBM