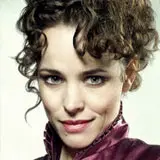 Warner Bros. Pictures has released the third character poster promoting Guy Ritchie's Sherlock Holmes to coincide with Comic-Con which concluded on Sunday.
The poster features Rachel Adams as Irene Adler, a dangerous femme fatale who becomes entangled in the escapades of Sherlock (Robert Downey Jr.) and Watson (Jude Law). Character posters for those two can be viewed here.
Before Sherlock Holmes is released on Christmas Day, Adams can be seen getting lovey dovey with Eric Bana in The Time Traveler's Wife, due in theaters August 14.
Click the Adler poster to enlarge.