Bieber and an alien invasion. Both are covered in a pair of new movie posters that hit the web in the past 24 hours.
First up is a great shot at aliens blasting away in earth in a poster for Battlefield: Los Angeles. You've seen the same imagery in the trailer already with the skyward circular booms that ignite some sort of massive projectile towards the earth's surface while surfers watch from the sea. It's a poignant scene that should prove powerful playing out in the final film.
Next is a new motion poster for Justin Bieber: Never Say Never. This version jazzes up the traditional one-sheet by animating the creation of Bieber's face. You can view the Bieber poster here at Yahoo! Movies.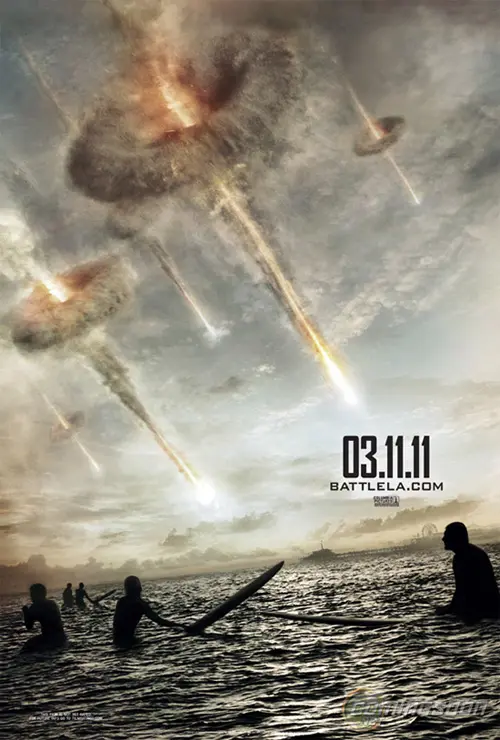 Source: Yahoo and ComingSoon