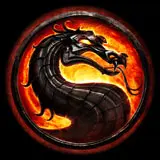 The Mortal Kombat movie pitch trailer that spread across the web like wildfire a couple days ago has a friend. And we think you'll like him.
This morning Warner Bros. Interactive announced a new Mortal Kombat game called just that, Mortal Kombat. This new game is next-gen all the way with some sweet visuals, four-player modes and excruciating fatalities, all while returning to the franchise's 2D roots.
The game is currently in development for PS3 and Xbox 360 at NetherRealm Studios, led by Mortal Kombat creator and creative director Ed Boon. There's still a ways to go unfortunately as a vague 2011 release date is all that's available right now.
The official game synopsis reads, "The newest chapter of the iconic fight franchise marks a triumphant return to the series' mature presentation and a reinvention of its classic 2D fighting mechanic. Driven by an all new graphics engine, the fan favorite Fatality is back and presented in more gory detail than ever before. In addition, Mortal Kombat introduces a number of new game-play features including tag team and the deepest story mode of any fighting game. Players can choose from an extensive lineup of the game's iconic warriors and challenge their friends in traditional 1 vs. 1 matches, or take on several new game modes. Mortal Kombat introduces a number of new game modes as well as the most extensive online experience ever seen in a fighting game. Up to 4 players can battle "tag-team"- 2 players can team up in the new "Co-op Arcade Mode" or compete against another team online."
Watch the announce trailer below and cringe when the last fatality is revealed.