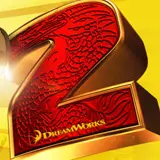 The Kung Fu Panda 2 teaser trailer and Super Bowl spot have shown us the portly warrior and The Furious Five kicking all sorts of animated butt. They haven't shown us anything else, but that all changes today with the release of this first full trailer.
In the film, Po and The Furious Five set off on a mission to stop a new enemy that is terrorizing China. This enemy has in his possession a weapon capable of taking over China and destroying kung fu forever.
Kung Fu Panda 2 stars the voices of Jack Black, Angelina Jolie, Dustin Hoffman, Jackie Chan, Seth Rogen, Lucy Liu, David Cross, James Hong, Gary Oldman, Michelle Yeoh, Jean-Claude Van Damme, and Victor Garber.
Look for Kung Fu Panda 2 in theaters on May 26 in 2D and 3D.
>
Watch the Kung Fu Panda 2 trailer in full high definition at Apple.