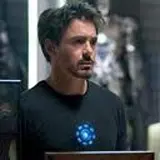 The French arm of MSN has published an Iron Man 2 video that features new behind-the-scenes footage and a clip with Robert Downey Jr. as Tony Stark paying a visit to Mickey Rourke as Whiplash in what appears to be some sort of government holding facility.
Much of the behind-the-scenes stuff is from shooting on-location in Monte Carlo with the now familiar controlled set Whiplash attack mixed in. Some quick snippets reveal Stark in full Iron Man armor but War Machine is nowhere to be found.
And because you all want it, there's about two seconds worth of Scarlett Johansson prepping for a scene wearing a very low cut dress.
Head on over to MSN France for the full clip (the second half of which is the latest Iron Man 2 trailer).