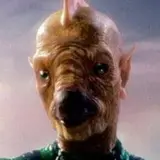 You caught a quick glimpse of Tomar-Re in the first trailer for Warner Bros. The Green Lantern. He's the part fish/part chicken looking guy showing Ryan Reynolds as Hal Jordan the Green Lantern Corps ropes.
To top that, a new up-close-and-personal look at Tomar-Re has hit the web and is ready for you to dissect below. He's clearly all CGI and looks a bit fake in this image, mostly due to the resolution and lighting. Even so, his scaly suit manages to look better than Green Lantern's did in the trailer.
We probably won't see another substantial new look at The Green Lantern until the Superbowl at the earliest. It hits theaters on June 17, 2011.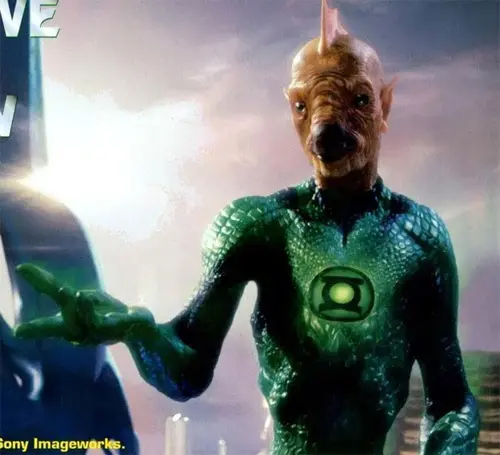 Source: CBM