A new image from Marvel's Captain America: The First Avenger has hit the web as part of MTV's Summer Movies Preview week. It's expected to be the first of several new image and clip reveals MTV will dole out over the coming days.
The image shows Chris Evans in his full Captain America circa World War II outfit. It's likely from the final act when Captain America and the Howling Commandos go after Red Skull and Hydra on their home turf given the amount of damage Cap's shield has sustained.
Captain America: The First Avenger doesn't hit theaters for nearly three months, but his fellow Avenger Thor's May 6 release date is now less than 2 weeks away.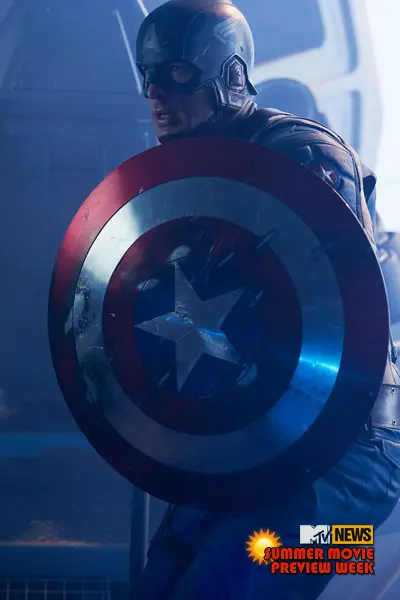 Source: MTV