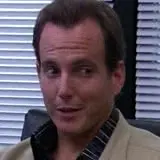 Netflix has inked a deal with Imagine Television and 20th Century Fox Television to stream an all-new season of Arrested Development in early 2013.
The prospect of Arrested Development returning to the small screen and debuting on the big screen has been alive and kicking since November, 2008, when reports surfaced that a deal had been struck for a feature film. After several years of no film surfacing and still no sign of one materializing, series creator Mitch Hurwitz announced last month that he was committed to reuniting the cast and bringing the show back to the small screen.
Netflix securing the Arrested Development rights is the first step in what could be a difficult path to putting the show in front of cameras again. Stars Jason Bateman, Will Arnett, Michael Cera and Portia de Rossi are all enjoying active acting careers which could make aligning their schedules a tricky feat to pull off. All the show's stars have expressed interest in continuing the series, so it would be in their best interest to find a way to make it work.
Landing Arrested Development over other suitors including Showtime could prove a huge win for Netflix, who has faced an exodus of customers after raising rates and announcing the split of its mail and streaming services into two separate business units. Arrested Development will join House of Cards, a 22-episode original series starring Kevin Spacey based on the BBC drama of the same name. That series is scheduled to debut in 2012.
Terms of the Arrested Development deal are not available at this time, though they are expected to be in the ballpark of the $100 million Netflix spent for the rights to House of Cards.
Arrested Development ran on Fox from 2003 to 2006 and attracted a small but loyal base of fans to its unusual storylines and characters. Unfortunately the show's ratings weren't strong enough to keep it on the air, so Fox canceled it after three seasons. The entire series can be purchased on DVD for just over $10 each at Amazon.com.
Source: Variety