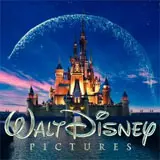 Netflix and The Walt Disney Company signed multiple deals today that positions Netflix to be the exclusive U.S. provider for Disney first-run films during the pay-TV window.
Starting immediately, Disney catalog films such as Alice in Wonderland will be available to stream via Netflix. Then in 2013, Disney's direct-to-video new releases will join the catalog titles.
The big coup for Netflix starts in 2016 when they will have exclusive rights to stream first-run new theatrical films via pay-TV after the theatrical retail window closes and before the films are able to appear on disc-based media. This will include all films under the Disney umbrella such as Marvel's The Avengers 2, Lucasfilm's Star Wars Episode VII, and the latest Pixar releases, amongst others.
Analysts estimate that Netflix is coughing up approximately $350 million annually for the Disney streaming rights. They are gambling that the Disney catalog combined with future new releases will help spur subscriber growth which has been slowing down in the face of competition from Hulu, pay cable channels and video-on-demand services. The rising costs of Internet streaming rights have also negatively impacted Netflix's bottom line, which will take a further hit with the Disney deal.
The irony of Netflix striking the deals with The Walt Disney Company is they are taking the business away from Starz. Earlier this year, Starz and Netflix parted ways after four years together that helped accelerate Netflix's subscription growth dramatically. Starz' pact with Disney for pay-TV distribution is set to expire at the end of 2015, at which time the Disney deal will kick in.
With the Disney deals, Netflix is positioning itself to compete against the big pay channels such as Starz, HBO and Showtime by offering original programming combined with exclusive pay-TV releases. Unlike like those channels, Netflix does not require a cable or satellite subscription to access. Customers wanting to enjoy the best of both worlds will have to pay two separate subscription fees.