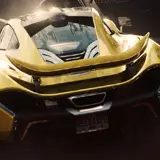 With Need for Speed Rivals pushed up to a November 15 release date for PS4, publisher EA has compiled and released a new PS4 gameplay trailer a week ahead of the game's next-gen debut.
In a first for a next-gen game publisher, EA has simultaneously released a Need for Speed Rivals Xbox One gameplay as a companion to the PS4 trailer. Can you tell the difference between the two? The answer is no since you're viewing it at a lower resolution and there's no apples to apples comparison as each trailer utilizes a different snippet of gameplay.
Kick off the weekend with a new look at Need for Speed Rivals via the PS4 and Xbox One trailers below — in that order — and enjoy the Frostbite 3.0 engine cranking out some lovely visuals.