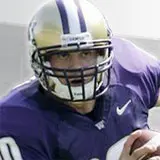 Electronic Arts has launched a playable demo for NCAA Football 10 that can be downloaded for free on either Xbox Live Marketplace for Xbox 360 or Playstation Network for PS3.
The demo is designed to showcase a number of new features in this year's entry including Defensive Keys, Defensive Player Assist, Enhanced Defensive Lineman Moves, Gameplanning, Player Lock, Set Up Plays and 1000 new animations.
You can still log into teambuilder.easports.com to create a custom team and join the 80,000+ teams already created by others since the Teambuilder feature was announced at E3.
NCAA Football 10 will be sold for Xbox 360, PS3, PS3 and the PSP starting July 14.