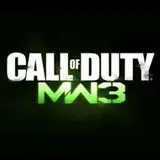 Call of Duty: Modern Warfare 3 is rewriting every conceivable record for video games sales in less than a week from the title's launch on Xbox 360, Playstation 3 and the PC on November 8.
Through its first five days of availability, Activision has sold over $775 Million worth of Modern Warfare 3 software across all three platforms. That number easily eclipses the record-breaking $650 million put up by Call of Duty: Black Ops last November. Sales through the holiday shopping season should easily top $1 billion.
For comparison's sake, this holiday's other huge game release, The Elder Scrolls V: Skyrim, has accumulated $450 million in worldwide sales through its first week of availability.
Activision's bragging rights extend into the game's statistics as well. On the launch day alone, players logged over 7 million hours on online play in multiplayer modes. This is a huge number considering many people jumped into the campaign to beat the game first before delving into adversarial online modes.