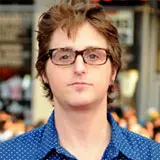 Cameron Douglas, son of actor Michael Douglas and grandson to Kirk Douglas, is not exactly living up to the name of the 2003 film It Runs in the Family that starred all three generations of Douglas actors.
According to the New York Post, the part time actor/DJ was arrested on July 28 after being caught "strung out" while helping facilitate a crystal meth deal. He remains in lockup while dad tries to cool off after hearing the news.
This isn't the first time Cameron, drugs and law enforcement have collided. In 2007, he was arrested after police found a bottle of liquid cocaine and a syringe in his car. Prior to that, he has busted in a cocaine buy back in 1999.
Sounds like he'll need some rehab to avoid "falling down" a fourth time.