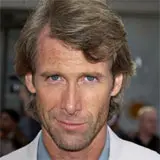 Michael Bay is wrapping a whirlwind worldwide press tour for Transformers: Revenge of the Fallen which may be his last for the franchise.
The director best known for blowing things up with elegance expressed in a recent interview with WENN that he has grown tired of critics trashing his films without understanding the effort that goes into making them. "It's easy to go shoot an art movie in a winery in the South of France. But people have no idea how hard it is to create something like Transformers. They (the critics) review me before they've even seen the movie."
Looking back on Bay's resume reveals nothing but big action flicks with elaborate stunts, explosions and sequences other directors would run from like the plague. Which is why he's ready for a big change. "I need to do something totally divergent, something without any explosions."
Does that mean he's going to shoot a small sentimental film and then tackle Transformers 3, tentatively scheduled for 2011 or 2012 depending upon whom you ask? Not likely. "After the three and a half years I've spent making these movies, I feel like I've had enough of the Transformers world."
Bay is someone who has a reputation with not always shooting straight with the media. He lied blatantly earlier this year when saying Megatron was definitely not in Revenge of the Fallen and loves to throw everyone off track.
Maybe this time he tells the truth and Transformers 3 will find someone else calling the shots. The question is, who can handle the massive undertaking and not only match Bay's on-screen insanity, but surpass it?