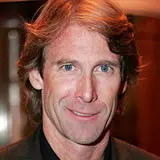 Michael Bay and Dreamworks are extending their partnership beyond Transformers by acquiring the rights to a new property.
Per The Hollywood Reporter, Dreamworks has acquired the rights to I Am Number Four for Michael Bay to produce and possibly direct. Bay has yet to comment on his involvement in the project.
I Am Number Four is the first in an upcoming six-volume series of books by author James Frey. Though the movie rights are secured, a publisher for the book is not yet set in stone.
The story follows nine teenage aliens who come to Earth after their home planet is destroyed by an aggressor species. All assimilate into high school until the fourth discovers the enemy aliens are after him on Earth.
Teenage aliens in high school with another alien species hunting them is right out of the three-season Roswell television series. It will be interesting to see the tone I Am Number Four develops compared to Roswell when it gets off the ground.
As with Transformers, Steven Spielberg is expected to executive produce for Dreamworks and have a hand in the film. Bay brought the manuscript to Spielberg directly, a strong endorsement from the man who can do no box office wrong.