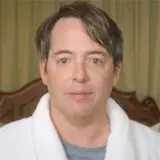 Matthew Broderick will return to the iconic role of slacker Ferris Bueller as confirmed by a new teaser spot, but it's not exactly the sequel film news early speculation suggested it might be.
The Internet was buzzing yesterday after a short teaser popped up on YouTube featuring Broderick as a grown-up Ferris Bueller pulling some blinds open. With the familiar Bueller sound effects in the background, Broderick says its too big a day to go to work. The teaser ends with a date, which happens to match the Super Bowl.
According to sources speaking with Jalopnik, the teaser is not for an ad that will run during the Super Bowl introducing the world to the sequel to Ferris Bueller's Day Off. It's a teaser for a Super Bowl ad that has been commissioned by Honda to, obviously, help sell their cars to the Ferris generation with a familiar face.
Apparently the Super Bowl spot will mimic scenes from Ferris Bueller's Day Off, including the jump the two valets do in Cameron's dad's Ferrari. Because it's a Honda ad, the valets will make the leap in the new CRV which you may have already seen ads for.
Another interesting thing about this spot is who put it all together. The source claims Honda hired The Hangover mastermind Todd Phillips to ensure the ad was everything they wanted it to be.
We don't know yet whether Honda will wait until the Super Bowl to reveal the full Ferris Bueller spot, or if they'll take a page out of Volkswagen's playbook and let it rip early. Either way, the buzz is on Matthew Broderick's and their side from the simple little teaser which you can watch below.
Source: Jalopnik