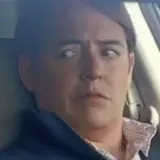 Honda today unveiled their extended two-and-a-half minute Super Bowl spot starring Matthew Broderick in his first return to the iconic 1980s role of Ferris Bueller.
The Super Bowl ad is modeled after Ferris Bueller's Day Off with an elder Broderick, called by his boss and expected to work on a film, playing hooky in order to take advantage of a great day. With a few extra pounds and without Cameron (Alan Ruck), Broderick hits the town in his flashy new Honda CR-V.
There are many homages and subtle nods to Ferris Bueller's Day Off scattered throughout the spot. Some are more obvious, like Ferris staring at a prehistoric walrus in a museum. Others, like the name of the restaurant Ferris eventually arrives at, a little less.
Honda spent big money to create the Ferris Bueller-inspired spot and initially Matthew Broderick turned down the opportunity, per Entertainment Weekly. Broderick called back a week later and signed up, joining The Hangover mastermind Todd Phillips who directed the spot.
When the Matthew Broderick Ferris Bueller Super Bowl ad runs during the big game this upcoming Sunday, more than half of it will be edited out. With 30-seconds of advertising during the game costing anywhere between $3 and $4 million, Honda opted to buy 60 seconds rather than the 120 seconds-plus that would have been required to run the full ad.