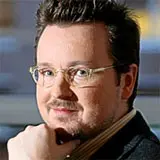 Director Matt Reeves of Cloverfield fame has come under fire since agreeing to helm a remake of Let the Right One In, the 2008 Swedish vampire tale that made waves on Blu-ray Disc (read our review) and DVD earlier this year.
The fear of anyone who saw the original film is any remake set in the United States would be a watered down Hollywood-ized shell of its emotionally jarring inspiration. Reeves is confident he can avoid the Hollywood trap and is the perfect man for the job.
In a recent interview with the LA Times, Reeves explained in response to the skepticism, "…I can understand because of people's' love of the [original] film that there's this cynicism that I'll come in and trash it, when in fact I have nothing but respect for the film. I'm so drawn to it for personal and not mercenary reasons, my feeling about it is if I didn't feel a personal connection and feel it could be its own film, I wouldn't be doing it. I hope people give us a chance."
The remake has been dubbed Let Me In and is based on the same John Ajvide Lindqvist novel Let the Right One In is. Reeves has completed a second draft of the script set in Reagan-era Colorado and is scouting locations that will capture the haunting desolate white snowy imagery that framed the Swedish version.
Let Me In is scheduled for release in fall 2010. Read more of Matt Reeves chat about his remake and other upcoming projects over at the LA Times.
Do you think Reeves can pull off an American remake of Let the Right One In after his remarks? Chime in below.