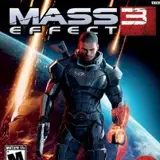 Mass Effect 3 has had its price slashed all the way down to $29.99 for Xbox 360, Playstation 3 and the PC today at online retailer Amazon.com. The catch is the deal is good for today only as it is the featured product in Amazon's Gold Box Deal of the Day.
Yesterday Amazon was selling Mass Effect 3 for $54.36, almost double what today's sale price is. Yeah there's a lot of controversy surrounding how the game ends (or doesn't) for Commander Shepard, but it's still a solid game from the folks at BioWare that is definitely worth your time and effort.
Click here to buy Mass Effect 3 on the platform of your choice for $29.99 at Amazon.com.
Amazon is slashing the price on numerous gaming peripherals throughout the day via Lightning Deals. For example, the PlayStation Move Motion Controller flew out the door at $39 a pop. Next up is the PlayStation Move Navigation Controller at 10am PST, with many other gaming deals going live throughout the day. You'll need to act fat to grab them as soon as they become available.