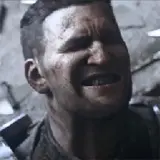 BioWare's teasing of a top secret new project and off reference to a band called London Calling came to a head last night when an announcement trailer for Mass Effect 3 debuted during the 2010 Spike Video Game Awards. It was really no surprise the game was in development, but it's nice to finally get confirmation, a first look and a holiday 2011 release time frame on presumably Xbox 360, PS3 and the PC.
The London Calling reference turns out to be the location where the trailer takes place. This London has been ravaged by Reapers and, according to the voice-over by an unknown human survivor, they've eliminated 7 million of Earth's human population in roughly a week's time.
This survivor, seen picking off someone from what's left of Big Ben to save a woman and her child, calls for help to Shepard who can be seen looking down at Earth from a spaceship in orbit. And thus the wheels for Mass Effect 3 are in motion.
Hopes for multiplayer in Mass Effect 3 were neither confirmed nor denied with the trailer so we may have to wait until E3 this summer for the definitive word. Shepard might need that long to figure out how he can bring Earth back from an apocalyptic invasion.
Enjoy the Mass Effect 3 teaser trailer below.