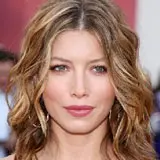 Nuke The Fridge is reporting a source embedded deep within where secrets flow freely has confirmed Jessica Biel is in talks to co-star in Marvel's upcoming Thor live-action film.
Thor, under the direction of Kenneth Branagh, stars Chris Hemsworth as the title character, Tom Hiddleston as Loki and Brian Blessed as Odin. Samuel L. Jackson aka Nick Fury may also make an appearance.
The source believes Biel is being recruited as a love interest of Thor but does not have a name to share. Possibilities includes Thor's alter-ego's girlfriend Jane Foster, The Enchantress Amora, or Asgardian warrior Sif.
Assuming this report pans out to be true is going after Biel a wise choice? While she draws crowds when sporting a bikini, there's not one film where her performance as an actress stands out. And no, going topless to strip in Power Blue doesn't count.
Thor is set for release on May 20, 2011.