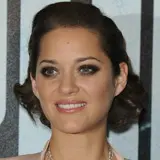 On Friday, the French website Le Figaro claimed Marion Cotillard has closed a deal to star in Christopher Nolan's The Dark Knight Rises in an unknown role. She would be reuniting with Nolan who directed the French actress in last summer's hit Inception.
As a result of the French report, speculation that Cotillard will portray Thalia Al Ghul is beginning to pick up steam. The character, daughter of Ra's Al Ghul (Liam Neeson) who was killed in Batman Begins, has been rumored since late last year to be one of the villains the Dark Knight will have to square off against. Cotillard shares a European descent with Thalia which adds fuel to the rumor fire.
Cotillard would reportedly begin shooting her scenes mid-June in London, then move to Los Angeles and shoot all summer there and some in Pittsburgh, then wrap up some scenes filmed in New York around the middle of November.
The article makes a pretty bold claim so it didn't take long for the trades to follow up and attempt to confirm it. According to THR, the French arm of Warner Bros. confirmed that Cotillard is in fact "in negotiations" which translated means she's close to signing a deal and the two sides are simply working out the logistics.
Cotillard was one of the first names linked to The Dark Knight Rises in rumors as early as last summer when fellow Inception co-star Joseph Gordon-Levitt's name was also being tossed around. Levitt is heavily rumored to have signed a deal to appear though Warner Bros. has yet to formally announce his participation.
If Levitt and Cotillard officially come on board, they'll join Inception alum Tom Hardy who is set to play Bane. It would be like a mini Inception reunion party on the Gotham set. Maybe Nolan can squeeze Leonardo DiCaprio into a cameo.
Also confirmed as a new character alongside Tom Hardy as Bane by Warner Bros. is Anne Hathaway as Selina Kyle / Catwoman. Expected to return are Christian Bale as Batman, Morgan Freeman as Lucius Fox, Michael Caine as Alfred, and Gary Oldman as Commissioner Gordon
The Dark Knight Rises begins shooting primarily with IMAX cameras sometime in April/May with a July 20, 2012 release date.