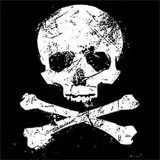 We love our videogames as much as the next guy but there's a point at which other aspects of life supercede their importance.
Unfortunately Rene Edward Barrios didn't feel this way on Oct. 26, 2007. He was left to watch his girlfriend's 18-day old baby who was sleeping in a bed. Rene was playing an unknown videogame in the next room when the young baby began to cry. Enraged by the noise, Rene paused the game, grabbed the baby, shook him and hit him the head.
With the baby asleep, Barrios return to his game and finished up whatever level he was on for about 10 minutes. When Barrios returned to the bedroom to check on the baby, he was blue and unconscious.
The baby went on to die at the hospital and Barrios was arrested on the spot. Today, Barrios officially pleased guilty in the case to manslaughter and will be sentenced to anywhere between 10.5 and 21 years of prison.
We think he's getting off easy for whatever plea bargain he struck for the manslaughter charge versus murder. And he better not have access to an Xbox 360, PS3 or Wii in the slammer.