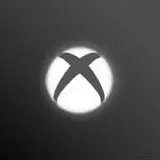 The unveiling of Microsoft's Xbox One all-in-one entertainment system has sent shockwaves throughout the gaming industry. There are numerous issues being raised about the console's look and functionality, but none is firing up the ire of the Internet more than how used games will be handled.
Based on information gleaned from various Microsoft executives offered during interviews that took place after Xbox One was announced, the perception is that Microsoft will be attaching every game purchased to an Xbox Live account and the game will not work unless that account is logged into an Xbox One console — any Xbox One console. If you want to play a game you purchased at a friend's home, you must be logged into your Xbox Live account. If you want to leave the game at your friend's for them to play, they must pay a fee to essentially purchase the game themselves, even though you have loaned them the disc.
Further complicating the ownership of Xbox One games is the used game market. The current theory is that Microsoft is in the process of striking deals with select big retailers like GameStop, Target, Toys R Us and Walmart that would allow them to become official trade-in partners with Microsoft. When you take a game to one of these authorized trade-in centers, your Xbox Live account attachment will be unlocked via the Xbox Cloud and the game will then be ready for resale at a lower price.
If true, this strategy will result in a couple of things happening. First, the feasibility to resell games via Craigslist or Ebay will all but vanish. You could still sell the disc, but then the new buyer would need to activate it and basically end up paying for the same game twice. This would drive all used game sales to the authorized used games retailers.
The thought is that Microsoft and the publisher would each get a cut of any game traded in, so retailers would need to increase their resale costs to counter that lost revenue. This would in turn slow down the process of new games dropping in price and could negatively impact new game sales.
Here is how Microsoft's social media liaison Major Nelson responded to all the reports and rumors regarding Xbox One's used games policies.
"The ability to trade in and resell games is important to gamers and to Xbox. Xbox One is designed to support the trade in and resale of games. Reports about our policies for trade in and resale are inaccurate and incomplete. We will disclose more information in the near future."
There are two ways to read into this statement. Either Microsoft is still ironing out details with retail partners and trying to get them to bite off on this plan before formally announcing it, or the wheels are still in motion and Microsoft has not nailed down specifics. Right now all indications point toward the former.
Regardless of what Xbox One games beyond Forza Motorsport 5 and Ryse Microsoft unveils at E3, they have an ongoing PR disaster that is alienating core gamers, the early adopters that will drive initial Xbox One sales this holiday season. A strong and most importantly informative E3 showing with transparent Xbox One policies is their best chance for salvation.