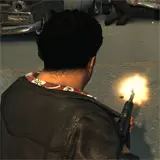 2K Games has released all-new gameplay footage from Joe's Adventures, the next DLC pack for Mafia 2 that will be available to purchase starting November 23.
Though the video below starts with a lot of cut-scene stuff, it quickly shifts to gameplay and takes you through a lot of Joe's Adventures new locations. The DLC also includes new clothing, 20 new Playboy collectibles, more music and optional city-based quests designed to rack up points to move you up the online leaderboard.
Mafia II: Joe's Adventures DLC will cost $9.99 on PS3 and 800 Microsoft Points for Xbox 360 and the PC.
> >