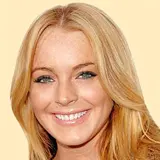 Months of rehab, jail sentences and a complete lack of stability in Lindsay Lohan's life have reportedly led Inferno producers to reconsider the young and troubled star to headline their Linda Lovelace biopic.
Lohan's separation from the project first came to light earlier today when TMZ reported she quit the project. A few hours later, the L.A. Times refuted that report after having spoken to Inferno's director Matthew Wilder. All he will confirm at this time is Lohan is out, but plans to share what happened between the production team and Lohan that led to the separation on Monday.
This past summer Wilder was infatuated with the prospect of Lohan playing his Linda Lovelace. He said he would not recast the role under any circumstance, even as Lohan's legal troubles began to take over her life. Frustration grew for Wilder and his team over the next few months as Lohan was ordered to stay at the Betty Ford Center through January, 2011.
With Lindsay Lohan tossed, Wilder and his team must now turn their attention toward finding a suitable replacement with presumably a big enough name to draw interest. This actress will need to embody the persona of a woman whose appearance in the film Deep Throat turned her from a virtual no one into a celebrated icon within a few short months, not to mention be immediately compared to Lindsay Lohan.