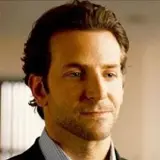 Bradley Cooper's Limitless outperformed expectations on Friday to haul in approximately $6.5 million from 2,756 screens. That puts it on pace to accumulate around $18 million through Sunday which should be enough to take the weekend's top spot against a pair of holdovers and mediocre performing newcomers.
The two holdover's, Sony's Battle: Los Angeles and Paramount's Rango with Johnny Depp, pulled in $4.5 and $4.2 million, respectively, to secure second and fourth place. Rango should get a boost from matinee viewings on Saturday and Sunday, and could pull ahead of Battle: Los Angeles for the three-day weekend tally.
Third place went to Universal's new otherworldly comedy Paul starring Nick Frost and Simon Pegg with $4.4 million. It stands as good a chance as finishing second behind Limitless as it does in fourth behind Battle: Los Angeles and Rango.
Fifth place belongs to The Lincoln Lawyer with $4 million and a giant asterisk. Lionsgate teamed up with Groupon and Fandango to offer $6 tickets to the new courtroom drama starring Matthew McConaughey, plus an extra $5 rebate for new Groupon members making their ticket price a mere buck. The reason for the asterisk is though only either one or six dollars was paid for the tickets, Lionsgate is reporting the full ticket price in their $4 million number for the nearly 20,000 people who used their discounted tickets thus far.
Check back Sunday afternoon for the complete weekend box office first studio estimates.