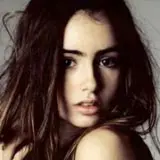 The Evil Dead remake project has been dealt a blow with the departure of lead Lily Collins (Mirror Mirror), the only actor publicly attached to the project thus far.
Collins reportedly left the horror film based on the Sam Raimi cult classic due to scheduling conflicts. She would have played one of several young people visiting a cabin in the woods with her character specifically being brought there to help deal with a drug problem. The Evil Dead demons are lurking and ready to scare some sense into her.
South American director Fede Alvarez is attached to direct with Sam Raimi and Bruce Campbell both on board as producers.
The Evil Dead does not have a release date.