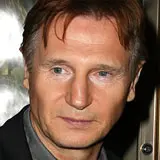 Venerable actor Liam Neeson has boarded Universal's Battleship film which began production in Hawaii this week.
Neeson will play a naval officer by the name of Admiral Shane. He's the father of the character played by Brooklyn Decker, who in turn is engaged to a young naval officer played by Taylor Kitsch.
Battleship is setting sail with a production budget estimated to top $200 million under the direction of Peter Berg. The film co-stars True Blood's Alexander Skarsgård and Rihanna.
Look for Battleship to sail into history as a monumental flop or epic action film when it hits theaters on May 18, 2012.
Source: Deadline