Legendary Pictures has shared another behind-the-scenes look at the in-production filming of Gareth Edwards's Godzilla, currently well underway in Canada.
This latest images was snapped on a soundstage where a subway car with one end ripped open is dangling up in the air. There are a few passengers in the car and plenty of green screen behind it where perhaps a grumpy Godzilla will be positioned. It's impossible to tell this early in the game.
The captain accompanying the new image reads:
Director Gareth Edwards setting up a shot on the set of Godzilla (2014) #behindthescenes
Godzilla features Aaron Taylor-Johnson, Elizabeth Olsen, Juliette Binoche, Ken Watanabe, David Strathairn and Bryan Cranston. It is set to stomp into theaters on May 16, 2014.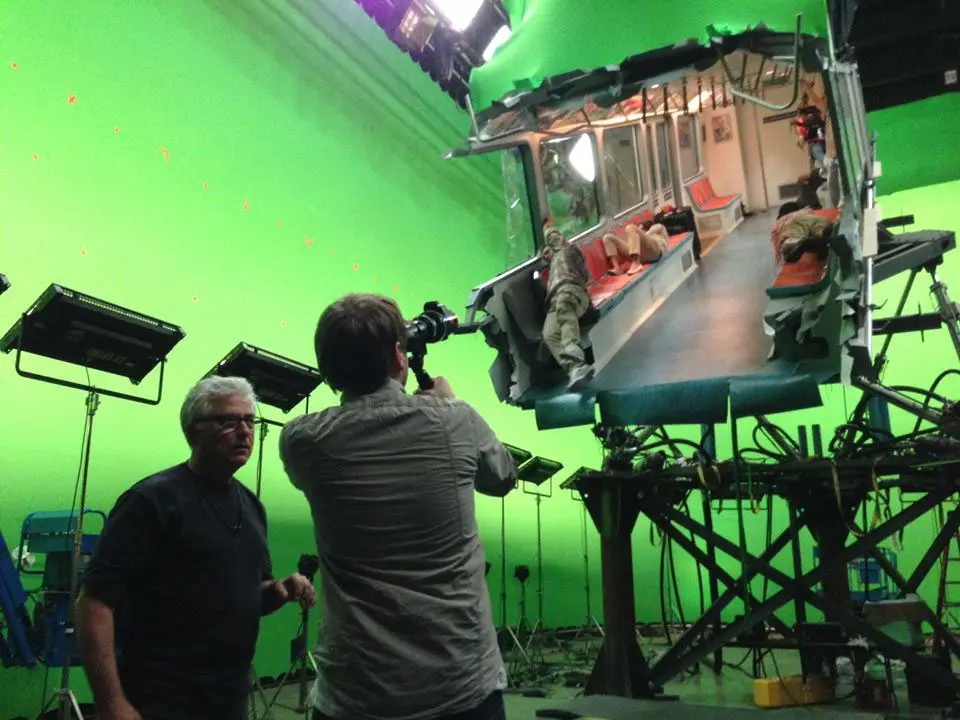 Source: Facebook