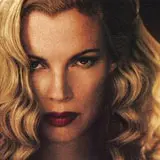 Warner Home Video has announced L.A. Confidential has undergone and audio and video re-master and will be released simultaneously and Blu-ray Disc and DVD on September 23.
This special edition release is packed with supplemental features on a single Blu-ray Disc, whereas DVD requires two discs to fit everything. The complete list is as follows.
Disc 1
Commentary by Andrew Sarris
Music Only Track
Trailers and TV Spots
Showest
Nite Owl Action
Hollywood
Theatrical Trailer
Soundtrack Promo
Disc 2
Whatever You Desire: Making L.A.Confidential
Sunlight and Shadow: The Visual Style of L.A.Confidential
A True Ensemble: The Cast of L.A.Confidential
L.A.Confidential: From Book to Screen
Off the Record
Photo Pitch
The L.A.of L.A.Confidential Hollywood Center Motel
FormosaCafé
Sid Hudgen's Office
Victory Motel
Bidwell's Office
Nick's Liquor
Lynn Bracken's House
Frolic's Room
Pierce Patchett's House
Movie Premiere Pot Bust
Mrs. Leffert's House
Nite Owl Café
Navarette's Hole-up
Fitch House
City Hall
L.A.Confidential [2000 TV Pilot]
L.A.Confidential on Blu-ray will carry an SRP of $28.99. Check back often for technical specs and pre-order information.