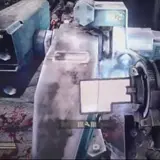 With Killzone 3 hitting stores this week, Sony is kicking off a 5-part series of videos that highlight each of the career classes you'll get to choose from when playing the multiplayer component of the game.
The first class on display is the Engineer who Sony refers to as the "ultimate team player." Guerrilla Games multiplayer designer Dan Nanni narrates and controls the video below that talks about the weapons Engineers have at their disposal, how to most effectively use those weapons to aid teammates, and how to take advantage of the exclusive skills an Engineer possesses.
The defensive capabilities of the Engineer are what sets him apart from the other career classes. Their ability to set up unmanned turrets as well as hack enemy turrets and turn them against their own can be invaluable in turning the tide of a multiplayer match.
Watch the Killzone 3 Career Progression: Engineer video below and be on the lookout for Part 2 tomorrow, the same day Killzone 3 officially hits stores exclusively on PS3.
– Dan Bradley