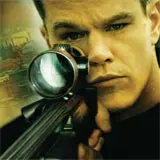 Former HD DVD adopters will experience a blast from the past today with Universal's announcement of Blu-ray + DVD "flipper" discs coming in 2010.
The dual-format discs will include the high definition version of a film on side A and the standard definition version on side B. This is unlike the current industry standard of including a separate disc for each version within the same package though perfectly identical to how Universal handled HD DVD before that format's demise.
The first round of flipper Blu-ray Discs are coming January 19 in the form of single release of The Bourne Identity, The Bourne Supremacy and The Bourne Ultimatum. These films were previously only available in high defintition packaged in a Blu-ray box set and the extensive bonus features from that set will carry forward into the single releases.
We do not know at this time if Universal intends to use flipper technology on new theatrical releases. The Bourne films could be the beginning of a test or a much bigger strategy. Universal is also planning to release budget Blu-ray + DVD combo package sets of catalog films in 2010 which you can read about here.
Each separate Bourne film will carry an SRP of $29.98. Cover art for all three will be passed along as soon as they are available to us.