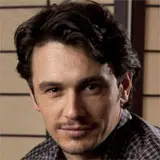 James Franco will square off against Jason Statham in the Sylvester Stallone-scripted action/thriller Homefront. No, that's not a typo. The man who sleepwalked hosting the Oscars will have to fight the man whose every role consists of snapping someone's neck.
In the flick, Franco will play a meth mogul of a small town that Statham's character Phil Broker, an ex-DEA agent, takes his family to in order to escape a violent past. Instead, Broker finds the town is overrun with drugs and violence, and soon gets caught up in the mayhem and Franco's crosshairs while trying to protect his family from harm. Clearly Broker forgot to research the town before setting up shop.
Gary Fleder will direct Homefront for Millennium Films, the same studio that will be releasing Franco's next two projects: Lovelace and The Iceman. Franco starred in last summer's underdog hit Rise of the Planet of the Apes as the man responsible for dooming mankind, while Fleder most recently directed an episode of ABC's one season-and-done The River television series.
For Stallone, who will also be producing but not appearing in the film, working with Statham provides a fast reunion. The pair wrapped up work on The Expendables 2 earlier this year. That testosterone-fest is due out in a few weeks on August 17.
Homefront starring Jason Statham and Franco should begin filming a little later this year and make its way into theaters in late 2013. Additional cast additions should be forthcoming relatively soon.
Source: Variety