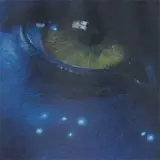 Promoting the 2009 Comic-Con in San Diego has gotten off to an early and revealing start.
The gang over at Coming Soon snapped a photo of a Comic-Con street banner proudly displayed in San Diego. What's unique about the banner is it uses James Cameron's Avatar imagery unveiling the first official image of a Na'vi alien.
Avatar, the story of a band of humans pitted against indigenous Na'vi aliens led by a human defector, stars Sam Worthington, Zoe Saldana, Sigourney Weaver, Michelle Rodriguez, Giovanni Ribisi, Stephen Lang, Joel David Moore, CCH Pounder, Matt Gerald, and Laz Alonso.
Look for Avatar in 3-D equipped traditional theaters December 18 and in IMAX as Avatar: The 3-D IMAX Experience.