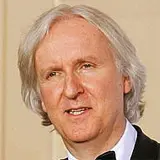 James Cameron is expanding his mission to peddle 3D to the masses with a new joint-venture designed to accelerate 3D adoption across multiple forms of entertainment.
In a collaboration with cameraman Vince Pace of the former Pace Company, the duo have formed the Cameron-Pace Group (CPG) which will focus its 3D efforts on sports, live television, consumer products and advertising. The pair is responsible for developing the Fusion 3D camera system utilized to shoot Avatar.
Current and upcoming theatrical projects already falling under the new CPG banner include Pirates of the Caribbean: On Stranger Tides, Transformers: Dark of the Moon, The Three Musketeers, The Invention of Hugo Cabaret, Life of Pi, and 47 Ronin.
In a separate but somewhat related bit of news today, Cameron and Twentieth Century Fox have selected MBS Media Campus in Manhattan Beach as the site to shoot Avatar 2 and 3 beginning next year. This location is also expected to become the home of Lightstorm Entertainment, Cameron's production company.
Cameron is already deep into scripting Avatar 2 and possibly Avatar 3 per his Twitter feed. Avatar 2 is expected in December, 2014 with Avatar 3 coming on its heels roughly a year later.
Source: THR