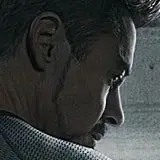 Marvel and Disney's Iron Man 3 got a nice head start on the weekend by earning $15.6 million from Thursday night and midnight showings, officially kicking off the summer movie season.
Last summer, Marvel and Disney's The Avengers opened on the same weekend and accumulated $18.7 million from its Thursday night showings. This is telling to where Iron Man 3 will end up as the 20 percent different between the two all but guarantees that Iron Man 3 won't match The Avengers opening weekend.
The Avengers opened at 4,349 locations and wrapped its first three days of release with a staggering $207.4 million. That marks the biggest domestic three-day opening weekend of all time.
Applying the 20 percent reduction to Iron Man 3 based on Thursday night's numbers suggests an opening around $165 million. Keeping in mind that Iron Man 3 is playing at 4,253 locations, or nearly 100 fewer than The Avengers, I expect an opening weekend somewhere between $160 and $165 million, only pushing to $170 or higher if word of mouth is outstanding.
Looking back further, Iron Man 2 earned $128.1 million during its opening weekend. You can't make an apples to apples comparison between that film and Iron Man 3 since the former was not released in 3D and this new post-Avengers sequel is.
What's curious about Iron Man 3 is that it is selling more tickets than The Avengers overseas and has already earned $345 million. That number should push $450 million by Sunday, which couple with the domestic earnings will push worldwide grosses north of $600 million.
No matter where Iron Man 3 ultimately ends up, it's quite clear that $150 million will be breached and the competition including last week's champ Pain & Gain along with Oblivion are about to suffer a relatively substantial decline in their audience this weekend.