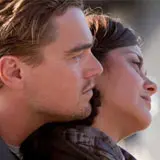 Christopher Nolan's Inception has been certified "Fresh" at Rotten Tomatoes with a strong 87% score from a total of 99 reviews. If you abide by the "majority rules" mantra then Inception is a film not to be missed.
Even though 87% is a strong score, it means that 13 critics though Inception was "Rotten." Some of the negative reviews claim Inception is "not thrilling," "drivel" and "unmoving," "makes no intellectual leaps," suffers from a "clunky script," "spends too much time explaining the rules of its narrative" and has dream sequences "apparently directed by Michael Bay."
Anyone, even critics, are entitled to their own opinion no matter if that opinion comes across as contrarian or otherwise. Having seen Inception this past Monday, I am having a hard time understanding how these conclusions were reached. In fact I'd argue that none of the above are correct and Inception's issues, of which there are some minor ones, are more a matter of needing a few minutes trimmed than flaws in Nolan's execution.
Shawn is working on TheHDRoom's review of Inception which will go live a little later today and I promise it will be positive. Hopefully the handful of negative reviews won't deter any of you from seeing Inception on the big screen. After all the popcorn fare this summer has served up, your mind deserves it.