Marvel has slowly been releasing character concept art poster for The Avengers since Comic-Con got underway on Thursday. It quickly became apparently that each of the seven posters would combine to form one ultimate The Avengers banner.
Today the final character poster for The Hulk was released. The poster not only completes the banner, but also gives us our first look at how The Hulk might appear in the film. You can see some of Mark Ruffalo's facial characteristics in The Hulk, a necessary change to the design since Edward Norton portrayed Dr. Bruce Banner in The Incredible Hulk film.
I've "assembled" the posters below in the order in which they appear in the banner. From top to bottom are Scarlett Johansson as Black Widow; Robert Downey Jr. as Iron Man; Mark Ruffalo as The Hulk; Chris Evans as Captain America; Chris Hemsworth as Thor; Jeremy Renner as Hawkeye; and S.H.I.E.L.D. agents Nick Fury, Phil Coulson and Maria Hill portrayed by Samuel L. Jackson, Clark Gregg and Cobie Smulders, respectively. The two crafts shown are likely the S.H.I.E.L.D. Quinjuet and S.H.I.E.L.D. Helicarrier.
Below the big character posters is the much bigger composite of all assembled together. Click it to view the massive high resolution version and be ready to do a lot of scrolling to take it all in.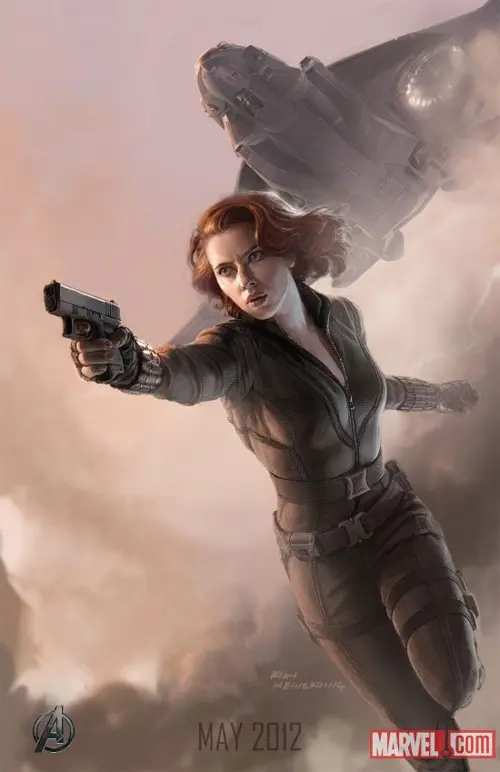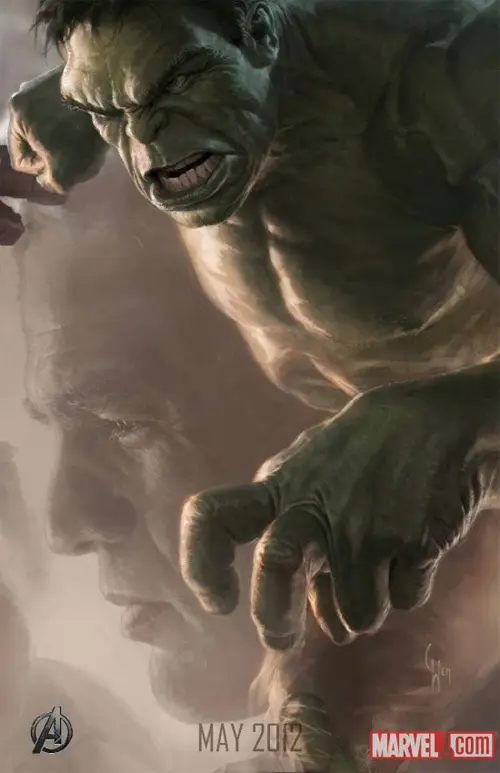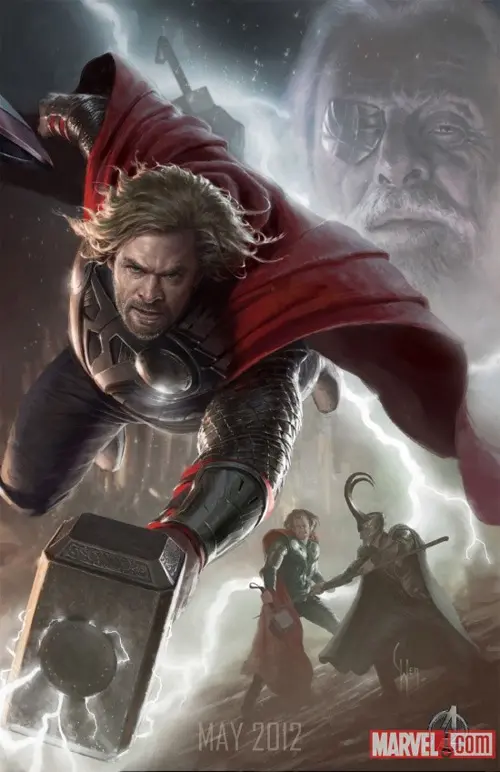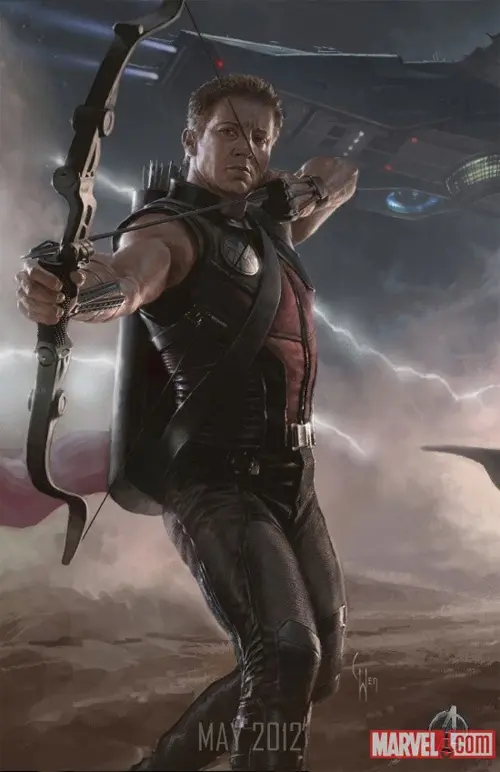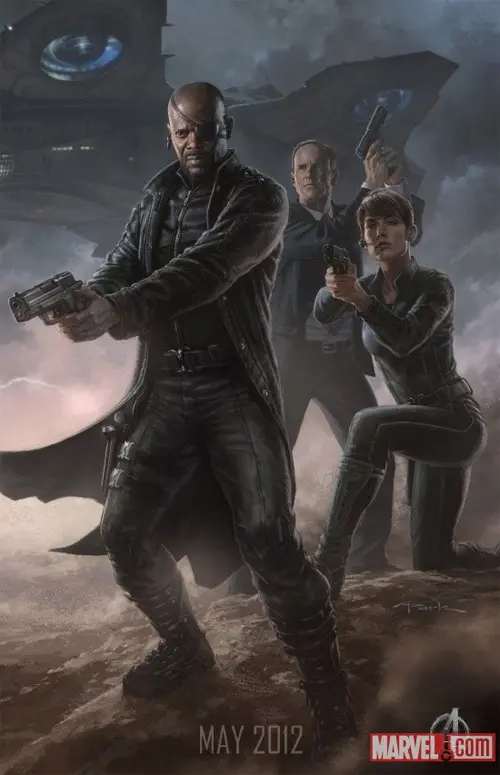 Be sure to check out Captain America: The First Avengers in theaters to watch The Avengers teaser trailer after the credits roll.